Welcome to NORDECK: Where Attention to Detail Matters
Our team has over 25 years combined experience in residential and commercial construction with specific dedication to the deck building, design and waterproofing business. Being vastly experienced with leading vinyl products, and having completed numerous residential and commercial projects, I enthusiastically took the opportunity to represent Duradek as an authorized and trained dealer/installer.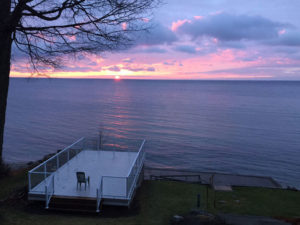 Prior to the decking business I served 20 years in the Canadian military. I thoroughly enjoyed my time and experiences with deployments from the high Arctic to the Persian Gulf. I'm proud of my service and have great respect for current and past members. My service in the military taught me that dedication, integrity and hard work are invaluable principles. These are the principles we bring to NORDECK.
-Glenn Sim