Duradek Vinyl and custom glass railing
I contracted Glenn and his team to install a subfloor, Duradek membrane and glass railing to upgrade our existing deck. I was certainly impressed by Glenn's attention to detail and desire to provide a high-quality installation. Wet weather conditions proved to be quite a challenge and Glenn scheduled his crew to take advantage of fine days to work long shifts to get it done. I am totally satisfied with the superb outcome and the professional manner in which Glenn carried out the project.
Graham H.
Basement Renovation
I commissioned Glenn to do a complete renovation of my basement. He meticulously cleaned the walls (ridding them of black mold), then proceeded, with precision to frame a family room, install tongue and groove pine on the walls and ceiling, and trim and paint the same. I appreciated all his refinishing suggestions such as pot lights. Glenn's workmanship exceeded my expectations and I am delighted with the end result…a beautiful, functional family room!!
Heather D.
Deck and Railing
We were involved in a complete custom home renovation and NORDECK was recommended to me by a colleague. I hired Glenn to construct a suitable deck slope, install subfloor, Vinyl deck flooring and topless glass railing. On their 2nd day on site I arrived at 7:30 to find Glenn and his crew already hard at work. They had been there since 6am with lighting set up to stay ahead of the poor weather conditions that were forecasted. Their work ethic and commitment to high standards of quality work was evident in the end product. Excellent workmanship.
Ryan J. ALAIR HOMES Professional Builders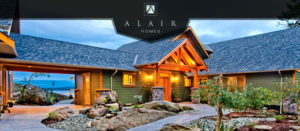 Complete Deck and Railing Overhaul
I hired Glenn as an independent contractor to refit my deck with a new subfloor, vinyl membrane and glass railing. I was very impressed with the meticulous work and how he and his crew worked long hours to get the job done. The deck turned out great and I was thoroughly pleased with his services and hard work.
Glass Railing
I've contracted Glenn to install glass railing on a few of our projects. He is very thorough, professional and honest. Projects were always detailed, completed professionally and on time. I felt secure in knowing that he takes great pride in his work and I would recommend his services in the future.
Roger G.
Boathouse with LED Lighting
NORDEK was referred to me by an associate as being a professional team I could count on to get the job Done Right. Glenn worked in cooperation with my plans to ensure the job came together and always left the job site spotless. The vinyl and glass railing was installed with meticulousness care and pride with a remote controlled LED lighting system that was impressive, seamless and looks dazzling. My customer was absolutely thrilled with the finished product. Thanks for the good work, another happy customer, and getting the job Done Right.
Ruy P. Done Right Custom Renovations.
See video below of LED lights at night
New Build
Nordeck was referred to us by our builder. Glenn Sim met with us and showed us examples of his work. It didn't take long to realize Glenn was who we wanted to install our Vinyl Deck Flooring. Glenn took a lot of pride in his installation. Our deck looks absolutely beautiful and we highly recommend Glenn for his services.
John and Linda